4-2-11 Imazukita, Tsurumi-ku, Osaka Japan 538-0041
Homepage: https://www.sk-senshin.co.jp
email: sk@sk-senshin.co.jp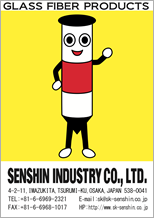 ENGLISH CATALOGUE-COMPRESSED
We provide catalogues of our products.
And you can download it.
Please Click on New Catalogue!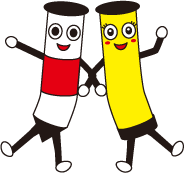 THE ART OF SENSHIN
NON CONDUCTIVE MEASURING RODS & INSULATED PRODUCTS for HIGH VOLTAGE AREAS
Senshin Industry was established in 1959 and is a 3rd Generation Company which has pursued every challenge for excellence and precision to bring safe non-conductive products to the market place to enable people from all over the world to work safely and confidently with SENSHIN safety rods, poles, ladders, measuring wheels etc… in a safe environment.
Being a well-established Company, Senshin provides products to the extensive Electricity Companies and all the largest railways & subway system Companies all over Japan both government controlled and privately controlled. We also supply Survey Companies electric, gas, transport. Police departments, engineering, construction & renewable energy Companies, both domestically and internationally.
Products are of the highest quality and quality control is a priority. Both electrical voltage and rain voltage tests are conducted regularly on products to ensure safety is kept at the highest levels. Certificates are available for all tested products. The safety factor of our products makes them very popular with International Companies.
Our International Division has expanded greatly over the years and our Distributors include both small and large companies & conglomerates at every level globally. Our Distributors are all over the world and conveniently located.
We are proud to be able to supply Quality Senshin Products to the world!